Microcement in different finishes and colours
Thanks to the versatility of microcement and the combination of colourants and other materials, finishes can be obtained with solid colours, textures or metallic effects. Whatever you need for your project, microcement adapts in an elegant and long-lasting way. All is colour
Chromosensations: Everything around us has a colour, even the eyes with which we look at the world have a different tone and shade. The key is light. Ancient cultures adored the sun as a source of light and, therefore, colour. Back then, there were aware of the influence of colour on people's emotions, a conviction that has been confirmed with time.
Each colour in the spectrum vibrates with a speed, length and rhythm of different waves. This vibration exerts a physical, psychic and emotional influence. Therefore, colours can be used as a way to harmonise and re-establish our own equilibrium. These are chrome sensations.
Discover the versatility of microcement.
Durability
Most finishes and colours can be applied both outdoors and indoors, with any that are going to be exposed to inclement weather being specially treated (direct sunlight, rain, frost…) so they do not lose colour. This is a guarantee that the microcement will keep its initial presence.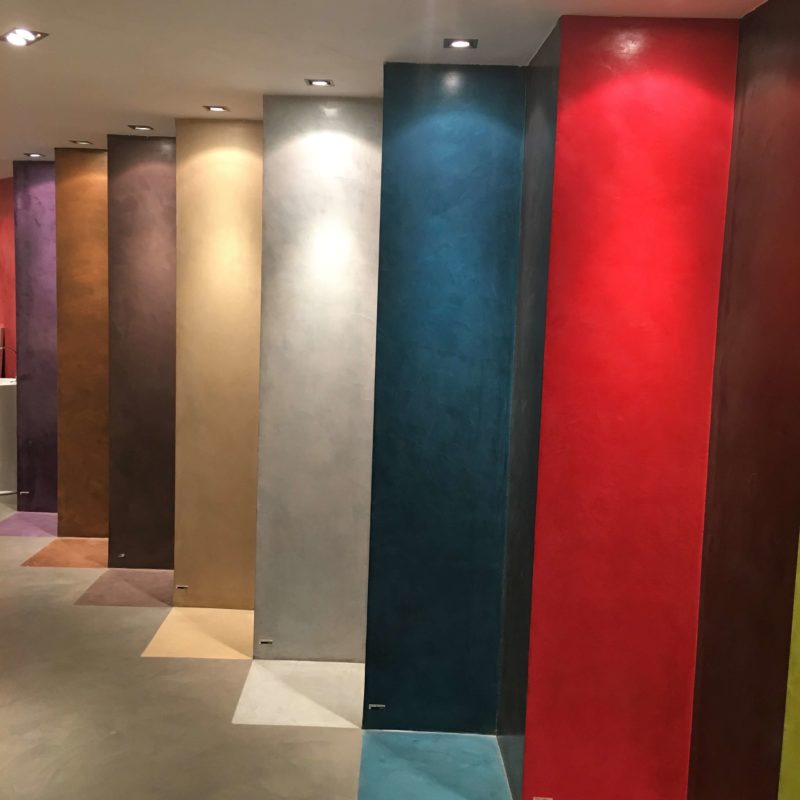 Homecret microcement catalogue of colours and finishes of
Below you will see the catalogue of microcement colours and finishes. To better appreciate the colour and texture of microcement, click on the respective sample to enlarge it.
We recommend, however, that you ask us for a physical catalogue with samples coated with real microcement, so you can touch and see the final finish in real life. Sometimes, images or photographs of microcement or its finishes do not accurately match the reality, and sometimes the effects of the waters in their application and their different matte, gloss or satin finishes are overlooked.