Although it is often thought that microcement is only for walls or floors, it has many other alternative uses and applications, such as all types of tables. The use of microcement in furniture and in tables has been growing exponentially and its use by interior designers has set a trend in recent years.
Microcement tables replicate the characteristics of this material and elevate them by being able to mould them into a three-dimensional surface. The advantages of this material are that it is very hard-wearing, scratch-free, and its impermeability is effective against moisture.
Finally, it is an elegant material that will stand out in any space due to its aesthetics, solidity and, above all, its ability to combine with both modern and traditional environments.
Below you will see some designs of microcement tables and their combinations with different materials such as wood.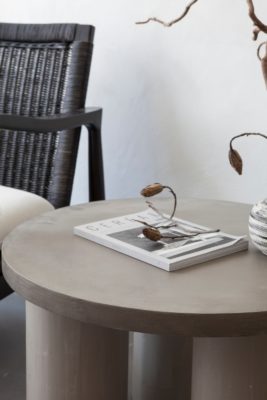 .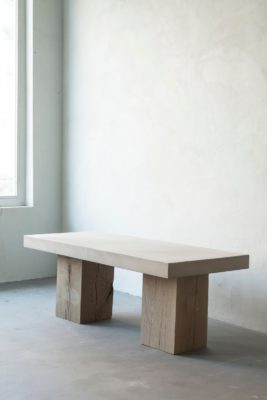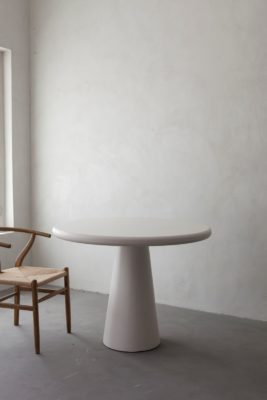 Design: Estudio Querencia – www.estudioquerencia.com
Remember that in Homecret we have all kinds of solutions to help you in your reform process or application of microcement in all types of surfaces write to us.